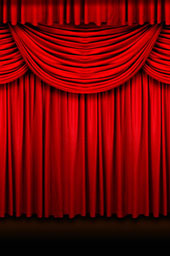 We've got any kind of circus program you could want - and if we don't have it, we'll put one together just for you.

For schools we offer our popular one-day school assemblies and a full-blown circus-in-residence.

Variations are available for recreation departments, camps and resorts. For corporate special events, there's our performance program, and for corporate retreats, our participatory circus, where managers test their endurance and learn team building skills. And we've just introduced our brand new Flying Trapeze Course for recreation professionals and others.

For more information on these programs, just check out the links below:

He flies through the air with the greatest of ease,
that daring young man on the flying trapeze.
In our residency program, kids really can be like the young man in the Civil War ditty. It is in this program - our most professional, intensive and strenuous - that ordinary youngsters truly become stars.
COTK comes to a school with all performance equipment and sets up in the gym for an extended period, usually two weeks to a month.
The first week we teach simple circus routines to all the students through the regular physical education curriculum.
Then, for those who want more circus in their lives, there's the extra sweetener -- our in-depth performance program. After holding auditions, we select 65-100 youngsters to participate in intensive after-school training sessions where they master difficult juggling, fire-eating, clown and trapeze acts.
The payoff for all the hard work comes in a series of command performances for friends and family.
The best thing about the program is its democracy. There's no such thing as being too fat, too thin, or too smart, or not smart enough, to participate in CIRCUS OF THE KIDS. There's something for everyone. Kids who don't have an inclination for performing do other things. They sell tickets and concessions, act as roustabouts, handle costumes and learn to be makeup artists. And whatever job they choose to do, at the end of the day they feel good about themselves because they've met the challenge.


Most of our school programs can be tailored to fit the needs of recreation departments, resorts and summer camps. We can do performances only, short workshops, or one to two-week day camp programs, similar to our school options.
However, we do offer two specialties created specifically for summer camps a circus-in-residence week and a one-day circus instruction workshop.
Our wildly popular camp residency is in such demand it's almost always booked solid by September of the previous year. In this program, we divide 50-60 campers into small groups where we work with them one on one. In this setting, the kids learn and practice the arts of trick roller skating, trapeze, fire-eating, Spanish web and other circus routines for a couple of hours each day. When they are not doing CIRCUS OF THE KIDS, they are tackling a broad range of other scheduled camp activities such as hiking, swimming, dramatic arts, dancing and crafts. At week's end, complete with makeup and costumes, they proudly present a full-fledged, professional circus performance for their fellow campers. The next day, there's a Visitors' Day show for mom, dad, grandparents and friends.
The workshop, offered by our sister company, Juggler's Jam, comes in three variations. Juggling Jamboree offers juggling instruction for the entire day. Recreation Circus teaches several different circus skills simultaneously while campers are free to wander from one teaching booth to the next. The final offering, Circus Day, takes a maximum of 35 campers and teaches them performance routines. The day's activities are capped by a circus performance, complete with costumes and ringmaster.


If you're the proverbial pin-stripe-suited business person who secretly longs for the flash and dash of the circus, have we got a deal for you! You can be both spectator and participant in our two distinctly different corporate offerings.
Performance Option: We're available for the annual company picnic, the boss's birthday party or any other event you would like to celebrate with something special. We'll bring the whole troupe for an afternoon of acrobatic and comedy routines, Or we'll do a full scale performance including flying trapeze acts. Just tell us what you want and we'll arrange it.
Corporate Retreats: We also book corporate retreats where we work with managers to construct team building seminars appropriate to your company. In the seminars, we use circus arts to show how setting goals, then working as a team to accomplish those goals can result in a double dividend: Produce both team excellence and personal bests. Employees discover that working together they can produce a flawless presentation and perform physical feats they never thought possible.
To bring any of the other options mentioned above to your facility, please consult our Book Us page.