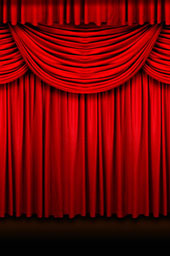 CIRCUS OF THE KIDS is always in the market for competent, motivated staff to fill employment needs. If you have an interest in working with us, we invite you to get in touch.

CIRCUS COACHES

WHAT: Circus coaches/circus educators/general employees needed to teach a wide variety of ground and aerial acts as well as execute supporting duties.
WHEN: June-October 2018
WHERE: Click on the 'OUR TOUR' link on the left.

REQUIREMENTS: Must be 21 or older, enjoy working with children and willing to work long hours. We are looking for enthusiastic, upbeat, highly motivated non-smokers with excellent employment records. Prior circus, gymnastics, dance and/or teaching experience is helpful but not required.

Although experience is not required, it is preferred. If you do not have these types of work experience but are eager to learn, we will gladly train you. In addition to circus skills coaching duties, which typically involve responsibility for 4-6 acts in the final performance, tasks include loading and unloading show equipment, setting up and tearing down equipment, making and selling souvenirs and refreshments, and assisting with backstage activities.

RESIDENCY PROGRAM DETAILS: We start out by acquainting every child in the camp or school with various types of circus equipment and simple routines during the school or camp day. Next is the placement audition for kids who want to participate in the performance program. Everyone who auditions gets a part. The next 1-3 weeks (depends on the length of the residency) include rigorous practice sessions either after school and on the weekend or during the camp day. The rehearsals culminate in a series of command performances on the last weekend of our stay. Each staff member coaches acts and assists with behind-the-scenes activities (costumes, make-up, rigging, etc.).

COMPENSATION: Staff positions with CIRCUS OF THE KIDS are salaried, contract positions. Salary is based on experience and is for the duration of the contract. Other benefits include worker's compensation; room, board and transportation to the various performance venues. You also receive half of the cost of your round-trip flight to get to us. Health insurance is available for long-term employees.

SUMMER OPPORTUNITIES 2018: We are always seeking certified teachers and college students (minimum age 21) with a clean driving record to coach and assist with our summer camp program. This consists of one-week stints from mid-June through late August at day camps, overnight camps, YMCAs and Jewish Community Centers around the United States. If you meet the qualifications and think you might like to be a part of our creative, energetic team, we would love to hear from you.

SUPER STAR SALES PERSON

Are you a Type-A who makes things happen with your innovative approach and relentless follow up? Are you the type that says: "Challenge? Bring it on!"… Do you love that feeling of hunting and conquering new markets? Are you able to supervise your own success in a work-from-home virtual position? Is hunting new business exciting and fun for you? If so, this is the career you've been waiting for!

We're looking for top talent -- so don't even consider calling unless you are wildly driven to be successful and have the track record to prove it. Earn $50k if you are average, $125k is you are good and $200k+ if you are great. Our commission plan is uncapped and the sky is the limit! We need a superstar to sell in a very exciting market for an amazing, dynamic education firm. When you learn about our 35 year old organization, you'll be proud to be on our team.

If you like challenges, having fun at your job, and entertainment then look no further! You must be able to open new markets and possibilities, be a phone calling animal, be highly self-motivated, an amazing communicator and a black-belt closer!

Be prepared to smile, make serious money and enjoy work! We only hire superstars and if you are a high performer we will know it. Since your interactions with our clients will be by telephone: We want to talk to you! We don't care about your resume—we want to get to know you. To apply, call Bruce at (917) 847-4981.

SCHOOL ASSEMBLY TOUR

Club Jugglers and Teachers on tour at a different school every day. We teach students how to juggle during the school day in PE classes. At the end of the day, we perform a 45 minute slap-stick juggling show for the student body.

WHEN: Winter 2018-19

WHERE: On tour east of Texas

To apply for any of the above positions, CLICK HERE.

OR write us at:
CIRCUS OF THE KIDS 9042 Shoal Creek Drive Tallahassee, Fla., 32312-4076
Even if your job experience doesn't fit any of the above positions, please let us hear from you if you're interested. You never know when magic might happen. After all, this is the circus!